Thanksgiving Food Coma
on
November 25th, 2011
at
11:55 am
Well, I'm posting a little later than usual today. I blame the pie coma I went into last night. My tastebuds were seriously confused this morning when I ate an actual apple with breakfast instead of more pie.
I don't even have any pictures of the pie, because there was no way I was grabbing my camera when there was pie in front of me. There will also be no tales of Black Friday shopping from me; I have zero desire for more insanity in my life.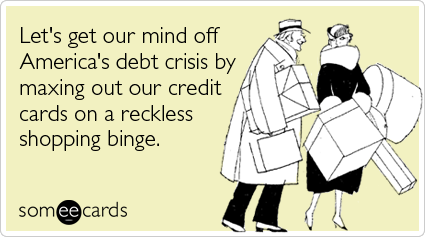 I do have pictures of the pumpkin bars I made. First I made Katie's version. Although I only had one square pan so I used a pie plate instead.
I'm not quite sure what I did wrong, but it turned out about half as thick as I thought it was going to be. The real star of the show was Averie's pumpkin bars.
But that could be because of the peanut butter. Pretty much anything is going to be awesome to me if it involves peanut butter. Except for apple pie, which is awesome all on its own. You know, last night I kept thinking I never wanted to see anything sweet again in my entire life, and now all I can think about is more pie.
There was dinner before pie I swear. See my nieces and nephews loved it!
They are so good about sharing their food. Even if you really don't want the wet crumbled up crackers they will share! Unless the sharing involves the TV when obviously Yo Gabba Gabba needs kisses.
Then I let the kids take my camera for awhile. I should have known I would then find about 50 pictures of things I really didn't need pictures of. Like the TV, their hands, their fingers, the TV, the couch, the TV, their toys, the TV. Apparently taking pictures of the TV is the bomb.
"I am under your spelllllll."
I will spare you of all of the insane pictures, but here are a few all taken by them.
Happy Thanksgiving!